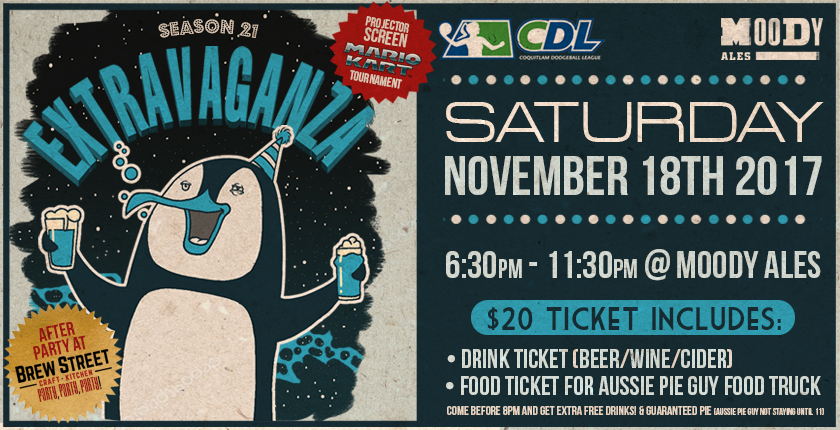 Date
Saturday, November 18th
Time
6:30 - 11:30pm
Location
Moody Ales (map)
Cost
$20
We're taking over the entire brewery, and we're definitely gonna fill it to capacity!
Tickets include a free pint/flight of beer/cider or glass of wine + dinner from the food truck outside + more snacks and drinks inside.
Beer pong tables
Music
Mario Kart
Extra free drinks for anyone who's there before 7:30/8ish
After Moody closes we've got a bunch of Brew Street reserved for us for the after party. (Currently working on a shuttle solution to get everyone from point A to point B). Anyone who couldn't get into the first part of the party is welcome to join us at this point.
It's gonna be a hell of a night!